Static Shelving & Trolleys
Chrome wire shelving and trolleys can be custom built to any size, with any number of shelves or standard kits are available
Compactors - Top Track
Compactors allow maximum use of the existing area and are custom designed to suit your product and storage parameters
Chrome Wire Baskets
Large range of chrome wire baskets,  ideal to replace the plastic bin, allowing dust to fall though for easier cleaning
Accessories for chrome wire shelving, trolleys & compactors
What makes our shelving superior?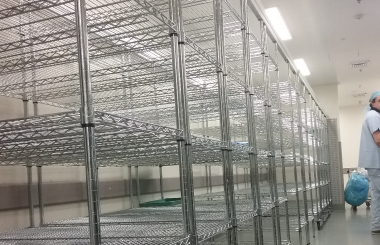 Our shelving was designed specially for the Australian healthcare industry, making it high quality and durable. Our chrome wire shelves are manufactured in heavy duty iron wire with support bridges for bulky & heavy loading.
How we can assist you?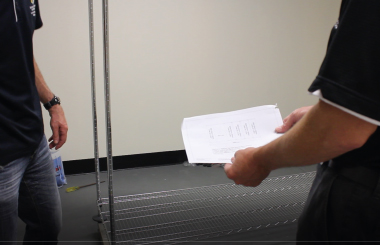 We can provide detailed design of any storage area, incorporating our entire range of shelving & storage solutions: chrome wire shelving, trolleys, compactors, chrome wire baskets as well as our Pegasus high density storage range. 
Benefits of chrome wire shelving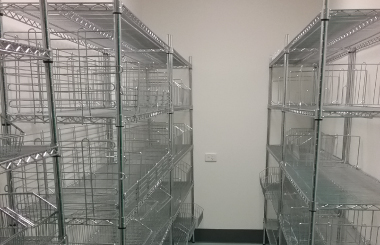 Using our chrome wire shelving can assist our customers in meeting Australian standard AS4187:2014. Installing chrome wire shelving units can dramatically improve your area in terms of space and cleanliness. 
Where can chrome wire shelving be installed?
We can transform your storage area for any hospital or healthcare facility, aged care, retail outlets, warehouses, hospitality & events, food and beverage, grocery stores and commercial offices :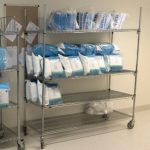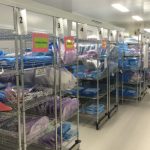 Sterilisation departments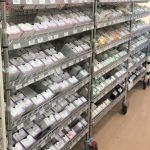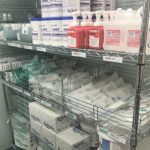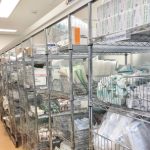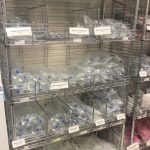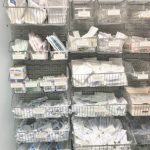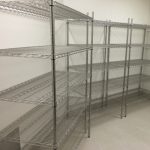 Equipment/utility store rooms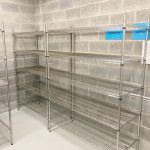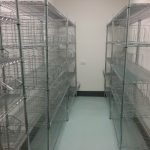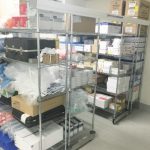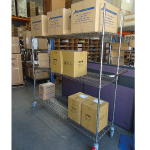 Warehouse picking & dispatch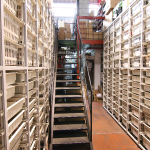 Warehouse/ small parts industrial storage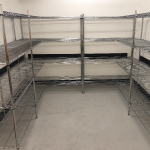 Commercial/ office store rooms, mail rooms, stationery shelving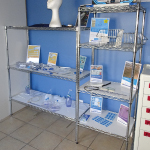 Show rooms/ retail outlets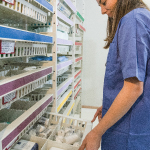 Medical centres, surgeon rooms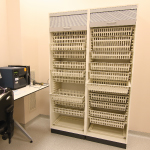 Research, libraries, schools, museums storage
High quality shelving solutions to meet your storage needs
Chrome Wire Shelving Australia
Chrome Wire Shelving Wholesalers Australia (CWSA) is operated by National Surgical Corporation, an Australian owned and founded company. We can improve your storage requirements by providing either standard or customised shelving and storage solutions.
CWSA provides high quality, chrome wire shelving and wire basket systems for use in a variety of applications including hospitals, medical and healthcare clinics, warehouses, food and beverage, retail, commercial and hospitality areas. CWSA are experts in providing hospital/medical storage, shelving and baskets and these can be used in a large range of other industries also – to see more click here.
Our shelving & storage range includes:
Shelving & storage for hospital redevelopments
Through National Surgical Corporation, we have worked with many hospitals and other healthcare facilities to design shelving and storage solutions for various hospital and medical departments. store rooms, CSSD, operating theatres and other hospital/medical areas. We can design and install a customised storage solution to meet the specific needs of each department, find out more here.
Customised Shelving & Storage Solutions
Chrome Wire Shelving Wholesalers Australia can provide a free, no obligation consultation on the alternatives available to maximise your space including compactors, shelving systems, trolleys and chrome wire baskets.
All our customised quotations are provided with a detailed AutoCAD drawing to demonstrate the correct scale and size for the shelving site. This enables both the customer and CWSA to determine the best solution for the site and allow maximum use of space. This is especially ideal in the hospital or medical industry where many departments may be involved.