About Chrome Wire Shelving Wholesalers Australia
Chrome Wire Shelving Wholesalers Australia (CWSA) provides customised and standard shelving and storage systems to meet our customer's individual site requirements, budget and schedule. CWSA can provide expert advice and deliver a tailored solution to maximise space using static and mobile shelving, compactors and chrome wire maxi baskets to ensure compliance with statutory regulations.
CWSA is a division of National Surgical Corporation (NSC), an import manufacturer in the healthcare industry, distributing surgical devices, consumables, shelving, baskets and storage solutions to all major hospitals and specialist doctors throughout Australia. This enables CWSA to have greater understanding of the space and storage requirements of a hospital or other facility and design a storage solution to meet these needs.
CWSA began providing shelving and storage solutions in 2005 to assist hospitals in improving their internal storage requirements. Hospitals periodically require upgrades and redevelopment, and demand a high quality, durable and flexible system that complies with ever improving standards for the storage of medical consumables and equipment.
From our extensive knowledge in the healthcare industry, particularly relating to operating theatres and CSSD, we understand the space and storage requirements of these specialised areas.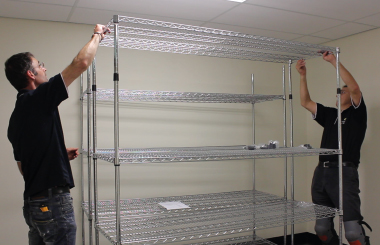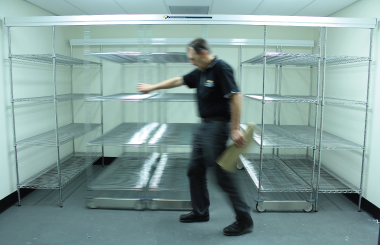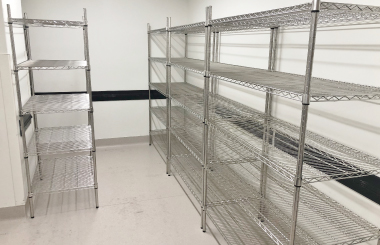 As such, CWSA is able to develop customised shelving solutions for each and every application. The knowledge and experience gained in the design, supply and installation of sophisticated storage systems within the hospital sector has allowed CWSA to diversify our expertise and provide shelving solutions for other industries including warehouses, food and beverage, retail, commercial and hospitality sectors.
Quality and performance is of paramount importance to our clients so all our products are manufactured to assist our customers in complying with Australian Standard AS4187 requirements.
The CWSA shelving and storage range includes:
Shelving systems

Compactors

Trolleys/ mobile shelving

Chrome wire baskets

Storage accessories

Height adjustable CSSD packing tables

Sliding baskets shelving units

Mobile wrap rack

Carts and bedside cabinets

High density basket storage systems