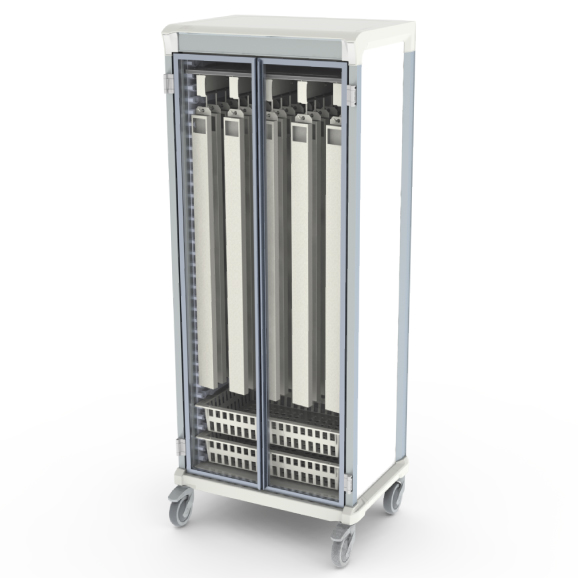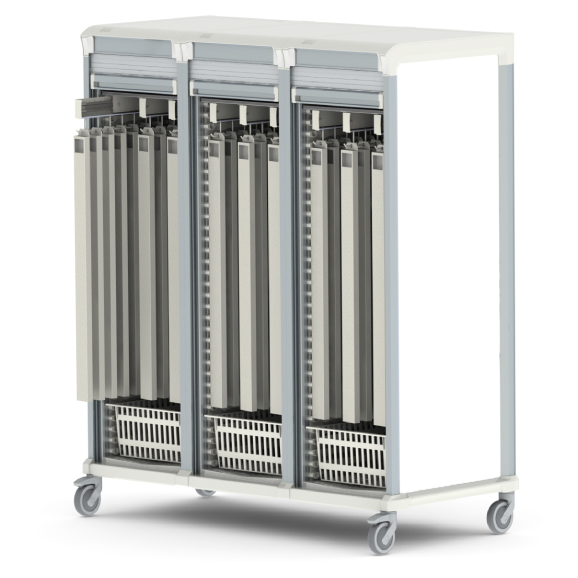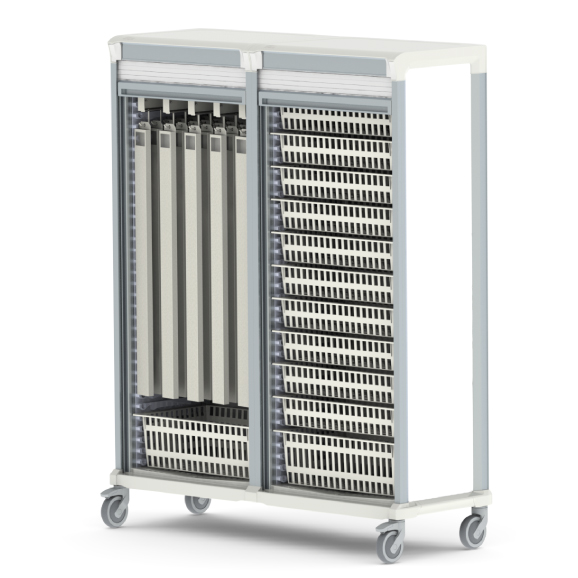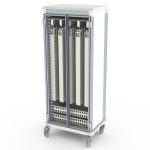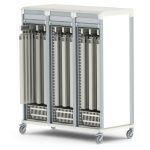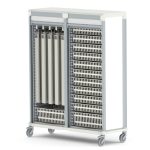 Apollo catheter cart
ONLINE PRICE$0.00 ex GST
Code: APOLLO-CATH
Apollo catheter cart – E or U type available
Apollo storage carts are ideal for storing and moving catheters in operating theatre store rooms, catheter laboratories, day surgeries or recovery bays.
The Apollo catheter cart features retractable catheter hooks which can hold up to 9 catheters (E type) or 6 catheters (U type) each. The Apollo E type catheter cart can be installed with up to 5 retractable holders allowing 45 hooks per bay. The Apollo U type catheter carts can be installed with up to 3 retractable holders allowing 18 hooks per bay.
Also compatible with ISO standard modules sized 60x40cm where trays and baskets can be incorporated into the design of the cart.
OPTIONS:
– Several cart heights available: 1830mm, 2200mm although
– Available in single, double or triple cart widths
– Any door option, although the most common door type is the Tambour door to allow the catheters to be securely locked or hidden away when not in use
Incorporate a variety of modules such as baskets, trays, wire shelves or trays with the catheter hooks. Catheter boxes are also available as an option.
Note: Double U 1830mm height version pictured