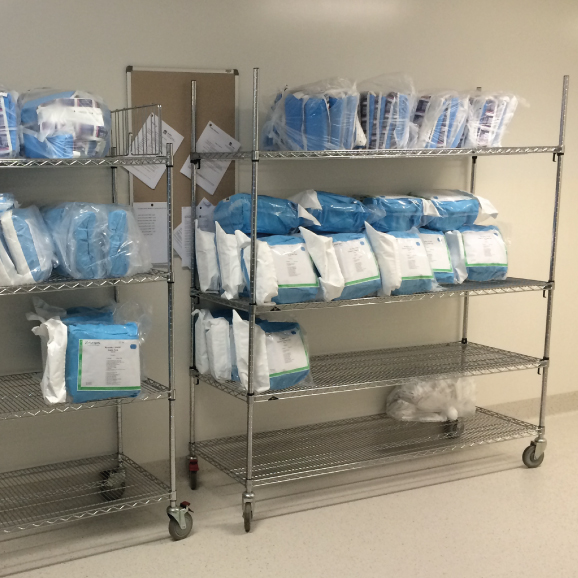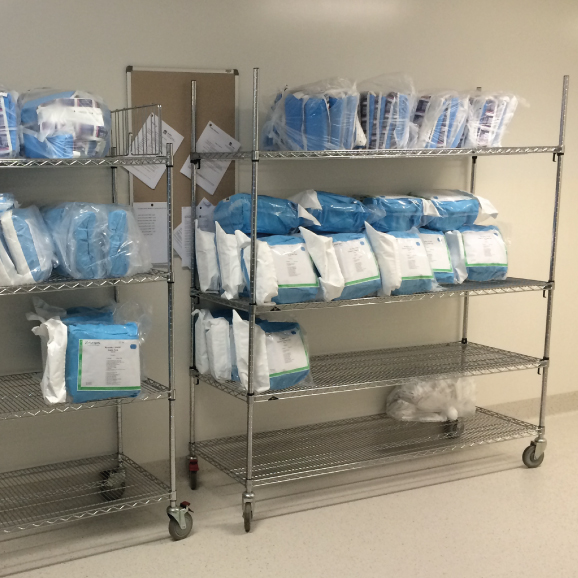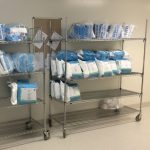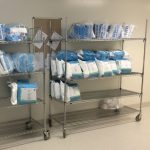 Chrome Wire Set Up Trolley Units
ONLINE PRICE$0.00 ex GST
Code: CHROME-SETUP-TROLLEY
CWSA can offer customised chrome wire set up trolley units which are perfect for theatre departments. CWSA can discuss your storage requirements for your theatre and offer suggestions and advice based on our range and what is most appropriate for the area. We recommend that theatre set up trolleys be 530 x 1220 x 1750mm or 530 x 1070 x 1750mm as these sizes hold a large amount of items and are still easy and lightweight to manouevre.
Set up trolley units feature heavy duty castors which allow streamlined movement from set up bays to theatre. They can safely store all the lists sterile stock that is required by the surgeon in theatre.
CWSA set up trolley units are manufactured in heavy duty iron wire with support bridges under each shelf , allowing for heavy and bulky loading of up to 150 kilograms per shelf, 500kg per shelf unit (400kg for trolleys). High quality chrome plating ensures a durable, rust free and attractive finish.
Various accessories can be installed to increase organisation and ensure stock doesn't fall off