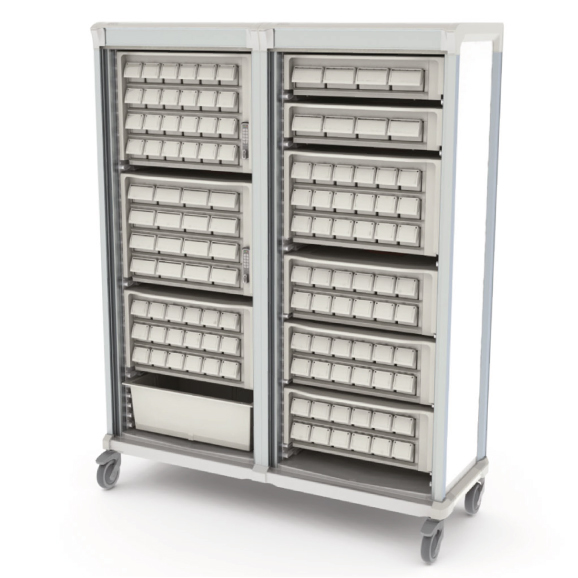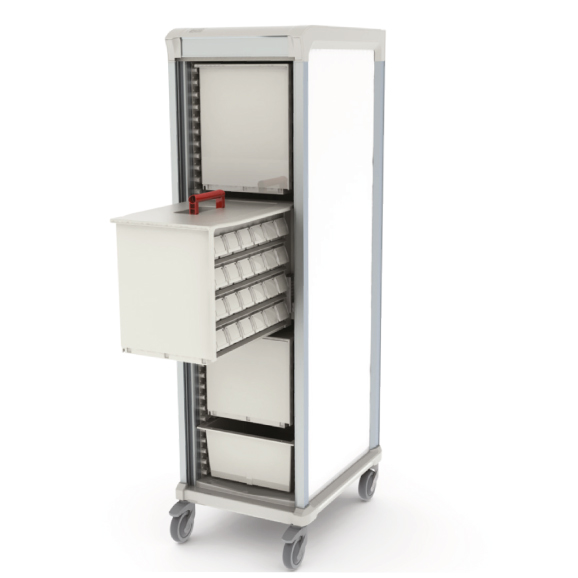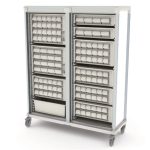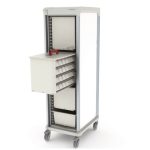 Apollo medications storage cart
ONLINE PRICE$0.00 ex GST
Code: APOLLO-MED
Apollo medications storage cart features medication cassettes to securely organise and store medications, pharmacy items, small consumables, high value items. Part of the Pegasus high density storage range.
Medication cassettes can be individually pulled out and item removed and re-stocked. For U medication carts, the entire medication cassette holder can be removed for transportation to other departments around hospital.
Available with locks with code or key to increase security of items being stored.
Compatible with ISO standard modules sized 60x40cm and 30x40cm
Several cart heights available: 1080mm, 1450mm, 1830mm, 2200mm
Available in single, double or triple cart widths in E (600mm) or U (400mm) styles
Incorporate a variety of modules such as baskets, trays, wire shelves or trays
Note: Double E version pictured